Welcome to Etra Spas
Etra Spas, combines its meaning: Evolution and Transformation with our vision: Making sure that our guests have memorable experiences. We can achieve this goal using our avant garde concept of health, beauty and well-being, together with extensive and innovative facial and body therapies performed by professionals, trained by our exclusive and prestigious German cosmetic brand, BABOR and using specifically designed Babor service protocols. BABOR has been in the market for over 60 years, and is the # 1 Skin care brand in Germany and within the top 5 brands worldwide.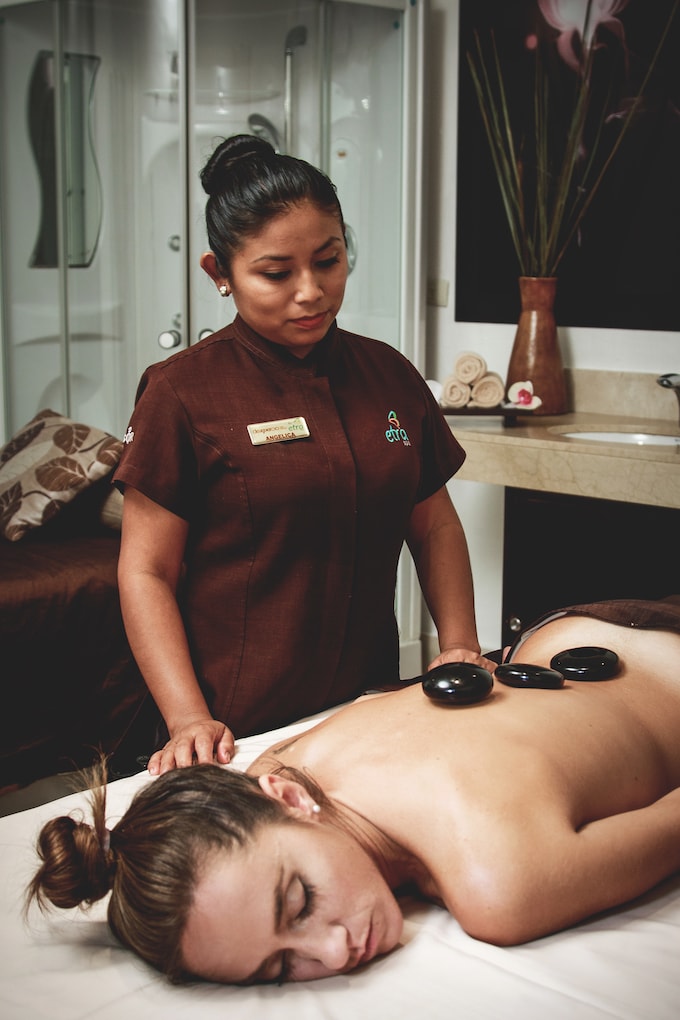 Our Space
Etra Spas was created with the aim of having as main activity the operation of Beauty Centers and Spas, with a concept applicable to both city spaces and beach and mountain hotels.
It is the perfect complement to traditional activities offered in hotels, making the service more appreciable with moments of reflection, relaxation and revitalization, and conquering the balance between body, mind, heart and spirit.
The spa highlights the concept of rest, relaxation and self-indulgence that encompasses the vacation criteria of tourists. It is the ideal complement that adds an extraordinary value to the service.
A Caribbean style
Our proposal places, at the disposal of the consumer, an exquisite dance between beauty and well-being, with a wide range of innovative and restorative body and facial therapies.
Our facilities and services have been designed taking into consideration the evolution of the market segment, combining natural components with modern details, sprinkled with elements of Caribbean style.
Our spaces are designed to purify energy through the combination of four elements of life: Earth, water, air and fire.